Gerry's Biography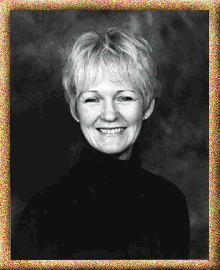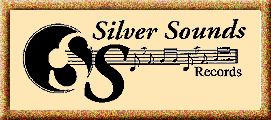 Gerry Hardy has been involved in the square dance movement since the mid-sixties. Her parents, also avid dancers, introduced her to an eligible dancer, Chuck Hardy and their partnership in dance and marriage has continued for over 30 years with breaks for raising three children: David, Jennifer and Jacqueline. In 1988 Gerry and Chuck returned to square dancingfull time, taking class with the Lefooter Square Dance Club in Hurley, NY. In 1990 Gerry decided calling squares could utilize her musical and teaching skills of singing and rhythmic timing. She apprenticed under local caller of 26 years, Bob Bourassa and attended SuperSchool East Caller College in 1992.
Gerry presently is club caller/teacher for four western square dance clubs in the Hudson Valley, Catskill Mt. Squares, College Graduates, Mainstream Dancers and Tri-Mountain Squares. Gerry calls Basic through Plus and Advanced tips, on a regular basis for clubs in the Tri-State area, of NY, Conn. and NJ and ocassionally in Vermont, New Hampshire and Delaware. Gerry and Chuck run their own square dance club, Mainstreams Dancers in Red Hook , N.Y.
Gerry calls squares to dance clubs on a regular basis in the Tri-State area of NY, CT, NJ. As a member of Callerlab since 1990, she is a member of the caller Accreditation Committeewhich is working towards accrediting callers for teaching western square dancing in the public schools. Two other callerassociation are among those that Gerry regularly attends; GreenMountain Callers Association(1995) and Callers Council of N.J.(1991).
In 1994 Gerry joined the Silver Sounds Records and has had three records released since: Blue Skies(1994), My Baby Loves Me (1995) and You Made Me Love you (1996)and two duets, one with husband Chuck and one with Chris Frogert of Australia..
Gerry's day job is as the Vocal Music teacher at the Kerhonkson Elementary School, part of the Rondout Valley Central Schools, in the Hudson Valley of Ney York. As a vocal music teacher at Kerhonkson since 1984 she has been teaching grades K -4 along with creating the Young Elementary Music Symposium, a five-year old, all- county music festival.
In the summer of 1996 Gerry started to take fiddle lessons from Caryn Neidringhaus a local violin instructor from New Paltz, N.Y.



Send email to Gerry directly at gerhardy@aol.com


Back to Gerry and Chuck's Home Page
Last updated 12/14/99
This page constructed by David C. Hardy
Copyright © 1996 David C. Hardy