Chuck's Biography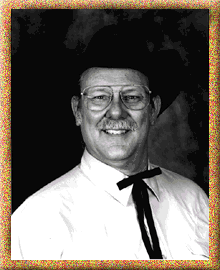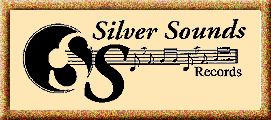 Chuck Hardy has been involved in square dancing since he was a child going to various square dance events with his parents Helen and Lou. They were involved in modern Western Square Dancing since the early fifties and before that, eastern style square dancing. It was not, however, until 1965 when Chuck formally entered the square dance arena by taking square dance lessons with Gerry Marra(Gerry Hardy) , who was a twenty year old daughter of Frank and Gerry, square dance acquaintances of Chuck's parents.
Gerry and Chuck were married in 1968 and continued to square dance until their first child was born a year later. After a brief stint in 1975-1976, they returned to square dancing in 1988 with a class at Lefooters S.D.C. in Hurley. Gerry decided to take up calling in 1990 and after 27 years with IBM Chuck left Big Blue in 1993, deciding to follow his wife's foot-steps, taking the plunge in early 1994.
Continuing to work hard behind the scenes of the calling business, Chuck started to call at deck dances in the summer and at some of Gerry's dances in the fall. In the summer if 1995 Gerry and Chuck started a monthly mainstream Club dance at the Red Hook Elks Lodge, and the event continues to grow every month. In May 1996 the club became a member of the Hudson Valley Council. Starting in July the club will meet twice a month.
In addition to calling dances jointly, he calls dances solo at various clubs in the area. Calling Basic, Mainstream and Plus keeps Chuck busy along with handling the business aspects of calling. In 1997 Chuck started prompting contras in 1997 and has added numerous varieties to the square dances that he and Gerry call.


Chuck joined Callerlab in 1994 along with the Caller Council of NJ in 1995. In July of 1995 both Gerry and Chuck attended (as callers) Stan Burdick's Caller College in Hague , NY. Two scholarships for Chuck from CCNJ and the Paul Brody Fund made this experience possible. In 1996 Chuck became a full member of Callerlab and a member of the Green Mountain Caller Association. Gerry and Chuck are both currently very involved in the new Callers Council in the Hudson Valley. In an effort to keep abreast of all aspects of calling, Chuck joined the American Callers Association and Contra Lab in 1997.


Chuck and Gerry are club callers at four square dance clubs and teach classes every year at a least one of the clubs. For several years, they ran a summer square dance weekend at Deer Run Camp Grounds. The past two years they had called with Dot & Don Coy at the Holiday Jubilee weekend at the Paramount Hotel, Parksville, NY. Next Spring will be the first square dance weekend at Balsam Shade The Hardy's continue to call many square dance weekend camping events.


They call in the Northeastern United States and are usually calling 4-5 nights per week. In addition to calling during the week, Chuck and Gerry have called several weekends of square dancing and have attended both the New Jersey and Vermont State conventions for the past several years. Their calling careers took them to two National Square Dance conventions where more than 10,000 dancers attended from around the world. Those two conventions were held in Orlando, Florida and Charlotte, North Carolina. In 1997 they called at the USAWest Square Dance convention in Denver, Colorado.


In 1998 Chuck joined the Silver Sounds Records and has recorded "Side by Side" with Gerry.Several more are in the works. We recently brought out their first cassette tape produced by Silver Sounds, called "SIDE BY SIDE".
In addition to the Western Square Dance activity, the Hardy's's call many "Fun Nights" of square dancing for beginner or novice dancers. It's for these "FUN NIGHT" events that Chuck & Gerry provide a wide variety of dance forms, which include square dancing, contras, running sets, mixers, line dances, as well as several children's dances. These Fun Night events are often provided for Reunions, Wedding Receptions, Hotel Retreats, and Father/daughter Girl Scout dances as well as church family night square dances.



Send email to Chuck directly at cdhardy@aol.com

Back to Gerry & Chuck's Home Page
Last updated 12/14/99
This page constructed by David C. Hardy
Copyright © 1996 David C. Hardy